Photographie – Weekly Challenge 2012
Cliquez sur la photo pour une vue en taille originale !
 Visitez également la galerie des défis 2011 - 2012.
:-)
Click on any picture for a larger view.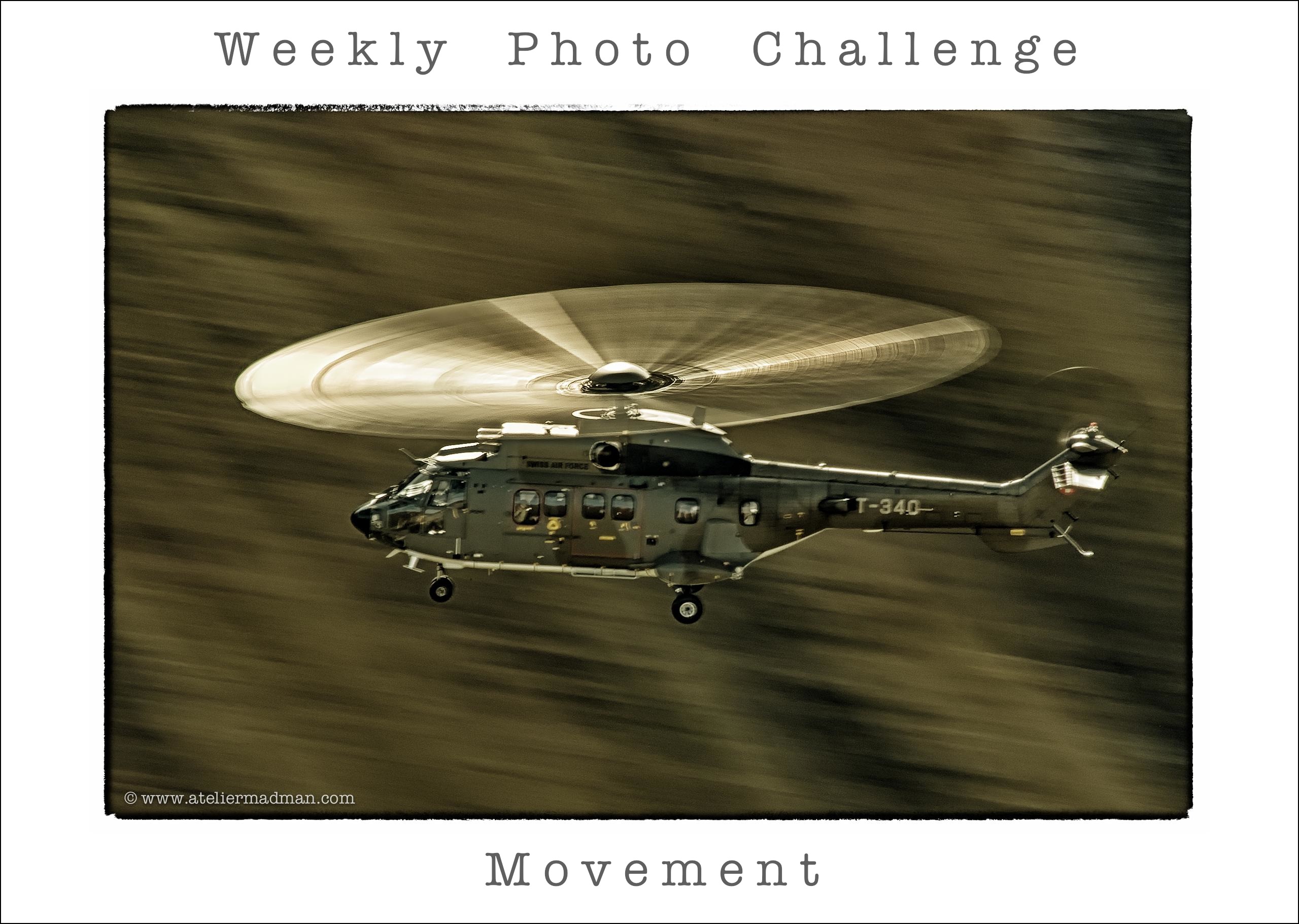 Movement – Swiss Air Force Super Puma helicopter hauling VIP passengers to the shooting range on top of the Axalp mountain in Switzerland.
A difficult challenge: slow camera speed (1/15), long focal lens (600mm), keep the chopper sharp while panning from left to right.  The result shows that characteristic blurred background suggesting movement, a nearly sharp aircraft and a nice revolving blade disc reflecting the light from above.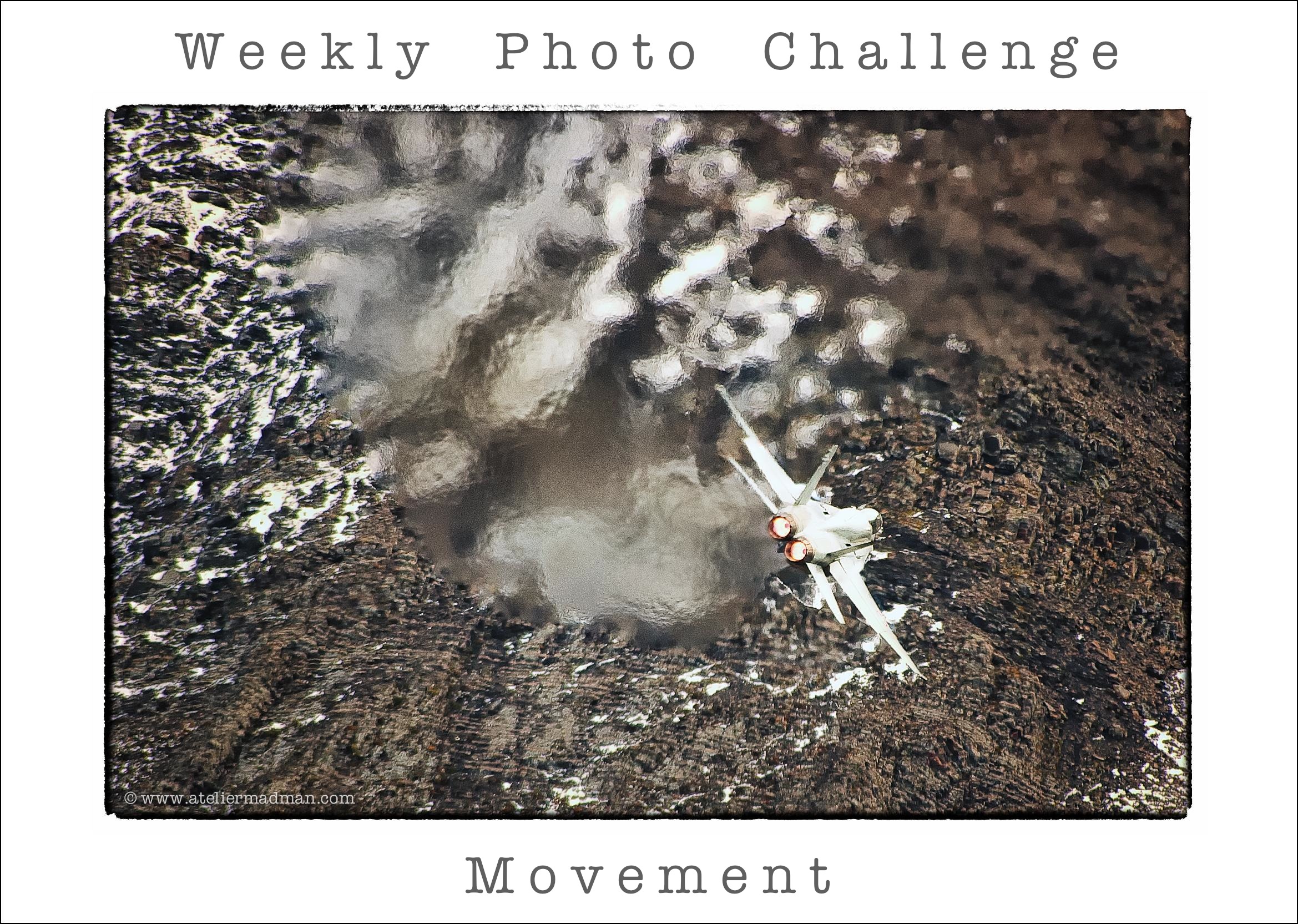 Military jets are easier to show in movement against the background, specially during cold air temperatures. This FA-18 fighter's movement is suggested by the hot exhaust gases clearly showing the aircraft direction of flight. Shot at 1/800sec at f/5.6, lens 600mm, ISO320.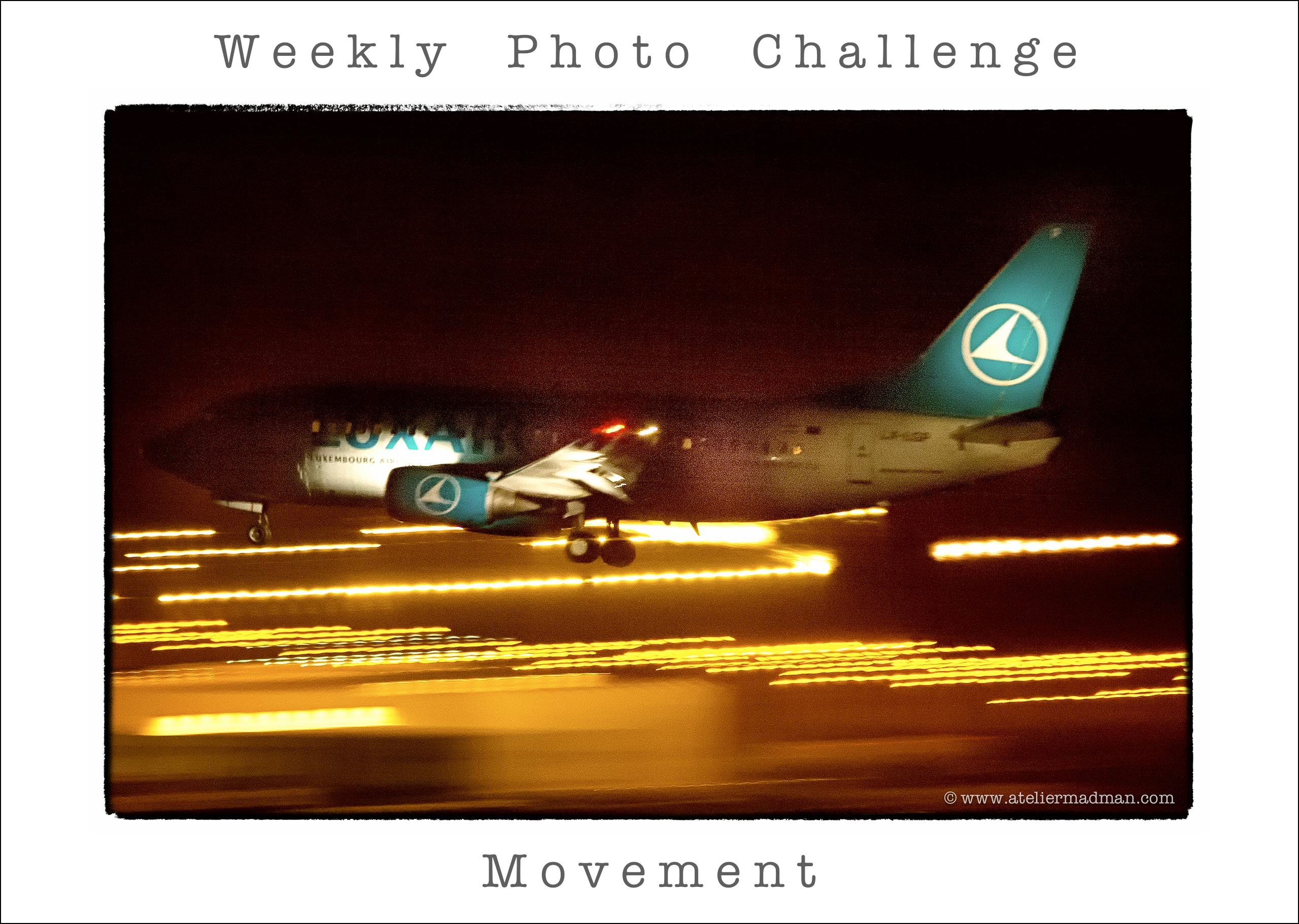 Civil airliners are also an interesting subject to show movement. Specially when shot in plain dark night, like this Luxair B737 landing at Luxemburg Findel airport. High ISO sensitivity, slow speed and panning to keep the airliner in focus. Shot at 1/8 sec at f/5.6, lens 200mm, ISO1000.