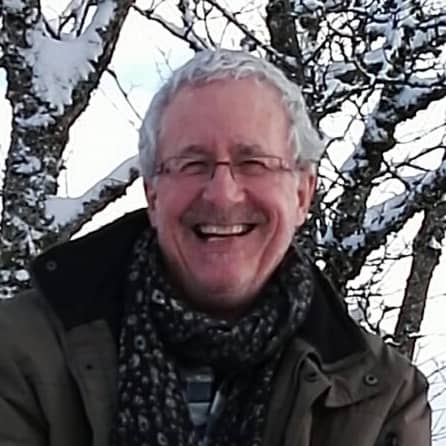 Pierre Greutert is a Swiss watchmaker and photograph living in Burgundy, France. He restores and portrays collectors' fine mechanical watches.
Before starting a career as an independent watchmaker in 2009, Pierre began his professional career with a 20 years consulting speciality in wealth management systems for private banks. He then set the walk of his life on a new course, realising his childhood dream: Pierre earned his wings and became a pilot. He taught aviation meteorology and navigation courses at airline training academies. Pierre retired after 9 years of training air traffic controllers at Skyguide, the Swiss air navigation services provider.
Pierre's long-term passion for building detailed aircraft models secured him the nickname Madman. He won several Gold Medals and Best of Show trophies at international modelling exhibitions, before his aspiration shifted towards watches.
Pierre now runs his own watchmaking business L'Atelier de Madman – Horlogerie. His expertise covers extensive renovation services, repairing or manufacturing parts and cases, when spares and originals are no longer available. Pierre learned the fundamentals of watchmaking at the Ecole d'horlogerie de Genève and he continues sharpening his master skills, hands-on at the bench. As of today he has successfully restored more than a hundred watches.
As a keen photographer Pierre also has a unique skill to showcase his expertise. He publishes on his company website www.atelierhorlogerie.com. Pierre's pictural stories are all about lucky tiny watch parts escaping rust and grime to tick again as a reborn timepiece, ready to pass from generation to generation.
---
Contact
* * *